Fainting / Dysautonomia Evaluation
Approximately 50% of all people will faint at one point in their life.
Fainting, or "Syncope," can occur at any age, and it is NEVER "normal." Often, people have fainted multiple times in their life. In young, healthy patients fainting can be brought on by stress or sometimes dehydration, but in a small number it may be a sign of a serious medical problem. Older patients who faint may be suffering from an unstable blood pressure, heart rhythm problems, underlying neurologic disease, or they may be having a side effect of medications. A thorough evaluation is needed to prevent serious injury.
Dysautonomia, or disturbance in the autonomic nervous system, can cause an unstable heart rate or blood pressure. It can lead to symptoms of weakness, fatigue, lightheadedness, palpitations, and even fainting. Common forms of dysautonomia include POTS (Postural Tachycardia Syndrome) or Orthostatic Hypotension.
Dr. Nicholas Tullo has extensive experience in the diagnosis and management of these problems. More information about fainting and dysautonomia can be obtained from the New Jersey Center For Fainting website.
Expert advice and management are provided by our EP specialist, Dr. Nicholas Tullo, who is a regional expert in the diagnosis and treatment of fainting and autonomic dysfunction. We also work with a variety of other specialists from the fields of neurology, rheumatology, allergy and immunology to provide the highest quality assessment available.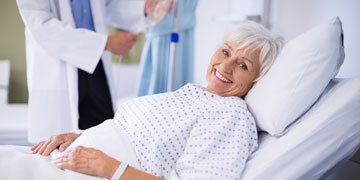 In patients with syncope or blood pressure problems, provokative evaluation is performed at Saint Barnabas Medical Center. Services may include Tilt Table Testing, and in some patients an implantable cardiac monitor may be recommended.