Consultations
Expert evaluation with the whole person in mind.
Our physicians have decades of experience in the evaluation and management of cardiac problems. We see initial evaluations in our office or at the hospital. Our staff is ready to help you make an appointment with one of our physicians. We also have experienced, caring nurse practitions and physician assistants who are able to follow patients as needed until their cardiac condition has been treated properly.
Each of our physicians has particular expertise in certain cardiac subspecialties. Please call our office to make an appointment with the doctor you need to see.
Our cardiac physicians are available for outpatient consultations in our West Orange office. Depending on your specific problem, you may be advised to see one of our cardiac subspecialists. You are also able to meet with our holistic nurse for dietary counselling if needed.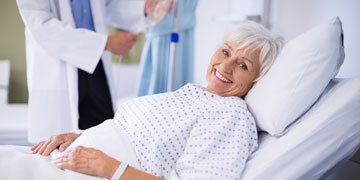 Our inpatient practice is located at Saint Barnabas Medical Center in Livingston, NJ. At least one of our physicians is at the hospital 7 days a week to provide inpatient evaluation and management of acute cardiac problems.