Holistic Nursing / Nutritional Counselling
Get expert help with nutrition and wellness from our Holistic nurse, Megan McNamara.
Stress and anxiety in cardiac patients leads to health challenges. Through relaxation, coping techniques, nutritional healing and spirituality, Megan introduces an integrative approach to medicine and stress reduction. Unless we approach the whole patient we cannot successfully prevent disease. We foster a sense of wholeness and peace.
A wellness visit can often last over an hour. Through empathy and listening with mindful presence we hope to provide each patient with the tools to assist in reconnecting with his/her inner being and spitirual essence.
Our holistic nurse specialist provides advise and counselling to bring the whole body back into balance. Megan shows patients how to care for their entire self in order to better cope with their cardiac problems.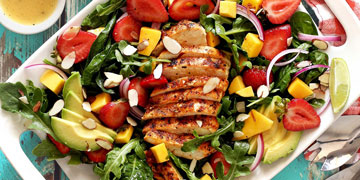 In patients with a need for dietary counselling, Megan can fully evaluate those patients' needs and make specific recommendations on changing diet and exercise to improve outcomes.